College of City College of Education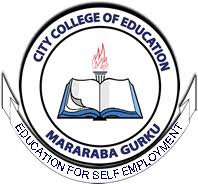 City College of Education is a privately funded and managed college located in Nassarawa State North Central, Nigeria. Nassarawa is a state beside the Federal Capital Territory. The college was established in 2003 in order to maintain the standard of education in Nigeria, by producing excellent teachers who produce great educational resources and combine with excellent delivery in order to impact their students.
The college wants to be known for making significant impact in education in Nigeria. The college has no religious affiliation and admits students from different backgrounds. The student body is large and diverse.
Tuition goes for about N100,000, City College of Education has awesome facilities it provides for her students, good road network, accommodation/hostel facilities etc. The college offers programs Science, Technology, Agricultural Science, Arts, Management & Social Sciences.
share on :
Courses
Agriculture
Agricultural Economics
Engineering
Chemical Engineering
Medicine & Pharmarcy
Medicine & Surgery
Arts, Management & Social Science
Christain Religious Studies
English Language
Economics
Political Science
Educational Admin and Planning
Guidance and Counseling
Social Studies
Theatre Arts
Accounting
Office Management Technology
Science & Technology
Mathematics
Biology
Physics
Computer Science
Primary Education Studies