Adamawa State College of Education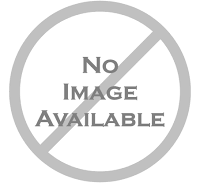 Umar Suleiman College of Education is abbreviated USCOEGA is a state funded and managed college located in Yobe State, Northern Nigeria. The college was founded in 1986 and trains students to be excellent teachers. The college as a state college has no religious affiliation and should admit students from different parts of the country.
The student body is not diverse. tuition goes for less than N100,000 and the college offers good facilities, Well-structured classrooms, Accommodation facilities etc. The college is affiliated with the university of Maiduguri. Programs Science & Technology, Arts, Management & Social Sciences.
share on :
Courses
Arts, Management & Social Science
Arabic
Business Education
English
Curriculum and Instruction
French
Fine and Applied Arts
Christian Religious Studies
Economics
General Education Studies
Hausa
History
Home Economics
Islamic Studies
Geography
Philosophical Foundations
Primary Education Studies
Psychology
Kanuri
Social Studies
Science & Technology
Biology
Chemistry
Computer Science
Physics
Integrated Science
Physical & Health Education
Mathematics