College of Education, Gindiri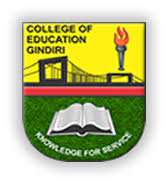 College of Education, Gindiri, located in plateau state Northern Nigeria, is a state owned and managed polytechnic. The college since it's establishment has produced sound teacher by exposing her students to quality education. These students are trained from day 1 to be excellent teacher. The college has no religious affiliation, The student body is relatively diverse as this combined with the fact that students from different parts of the country are admitted irrespective of their ethnic background.
Tuition is affordable going for less than hundred thousand naira. The college provides good facilities: good classrooms, good road network amongst others. College of Education, Gindiri offers courses Agricultural Science, Science and Technology, Arts, Management & Social Science.
share on :
Courses
Agriculture
Agricultural Science
Arts, Management & Social Science
Business Education
Economics
English Language
Fine And Applied Art
Christian Religious Studies
French
Hausa
Home economics
Islamic Studies
Science & Technology
Biology
Chemistry
Geography
Integrated Science
Mathematics
Physical and Health Education
Primary Education Studies