College of Education, Ikere-Ekiti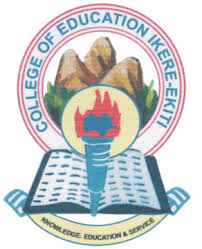 College of Education, Ikere-Ekiti is a state college of education owned and managed by the Ekiti State Government, The College is located in Ikere-Ekiti, Ekiti State, South West Nigeria. The college aims at providing the necessary resources, environment, and services required in producing Excellent graduates who are set to take teacher roles amongst others in the Nigerian Education Sector.
The college has a large and relatively diverse student body, IT has affordable tuition/fees which doesnt go higher than N100,000 and admission into this college is very competitive. College of Education, Ikere-Ekiti provides her students with good facilities, like accommodation/hostel facilities, Well-furnished Library, good classroom and road network etc. The college offers programs in Science & Technology, Arts, Management & Social Science.
share on :
Courses
Arts, Management & Social Science
Accounting
Arabic
Business Education
Fine and Applied Art
French
Economics
Home Economics
Political Science
Guidance & Counseling
Social Studies
Religious Studies
History
Music
English Language
Hausa
Igbo
Yoruba
Science & Technology
Biology
Mathematic
Chemistry
Computer Sciences
Physics
Geography
Industrial Technology
Integrated Science
Health Education
Technical Education
Office Technology
Physical and Recreation/Health Education