College of Technology Osun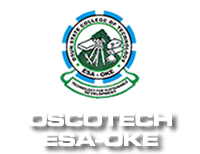 College of Technology, Osun abbreviated as OSCOTECH located in Osun State, South West Nigeria is a a vison driven college of education committed to promoting easy access to quality education and research. The college trains her students to be excellent teachers who make meaningful impact in the education sector of Nigeria. Students are also trained to have high moral standards.
OSCOTECH is also committed to improving the nation by education people in Technology and Vocational Learning. The college has no religious affiliation and welcomes students from different parts of the country irrespective of their religious or cultural backgrounds. Being a state funded institution tuition is very affordable going for less than N100,000.
OSCOTECH does not currently provides accommodation facilities for her students. The college offers programs in Arts, Social Sciences & Commerce, Science & Technology etc.
share on :
Courses
Engineering
Civil Engineering
Electrical Electronics Engineering
Mechanical Engineering
Mechatronics Engineering
Arts, Management & Social Science
Accountancy
Banking and Finance
Business Administration and Management
Science & Technology
Architectural Technology
Building Technology
Estate Management
Quantity Surveying
Urban and Regional Planning
Surveying and Geo-Informatics
Statistics
Computer Science
Science Laboratory Technology.