Federal College of Education,Gombe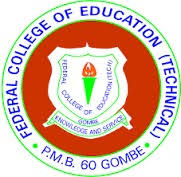 Federal College of Education, Gombe is a federally run and managed college of education located in Gombe state Northern Nigeria. The college was established to train students in Gombe and Nigeria at large to be excellent teachers. Teachers are trained to be disciplined and ever motivated in the delivery of the quality education they have revived.
The college because of its location doesn't have a very diverse student body. However, the college has no religious affiliation and welcomes all students. Tuition is cheap and affordable going for less than 100,000 naira. Federal College of Education, Gombe is well equipped with amazing facilities to help students make the most of their academic stay.
The college provides students with accommodation, Library well equipped ICT center and furnished classrooms etc. Students are trained in Sciences, Social Science , Commerce etc.
share on :
Courses
Arts, Management & Social Science
Business Education
Accounting
Integrated Science
Home Economics
Science & Technology
Biology
Chemistry
Computer Education
Computer Science Education
Primary Education
Mathematics
Technical Education