Federal College of Education, Gusau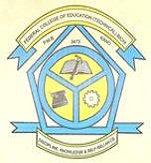 Federal College of Education, Gusau is a college of education run and managed by the federal government of Nigeria and located in Zamfara State Northern Nigeria. The college was established to create and train competent teachers for the Nigerian education sector and has been about that mission since it's establishment in 1993. The college doesn't have a diverse student body, because of its location, it predominantly consisted of students from Northern Nigeria and invariably Islam.
Students from other regions are however free to apply to the college. The tuition is very affordable like most colleges of education, it goes for less than N100,000, it also provides all the necessary facilities for her students, There is a good library, well-furnished classrooms, accommodation facilities are also provided to stents, Good road networks etc. Federal College of Education, Gusau offers courses in Science and Social Science.
share on :
Courses
Arts, Management & Social Science
Arabic
Business Education
English Language
Hausa
Social Studies
Home Economics
Science & Technology
Biology
Chemistry
Computer Science
Mathematics