Kwara State College of Education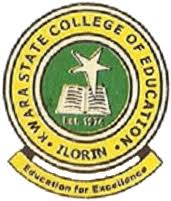 Kwara State College of Education, this is State owned college located in Ilorin, Kwara State North Central Nigeria. The is funded and run by the State Government of Kwara. The College was established in 1974. Students of this college are trained to become quality teachers. Kwara state college of Education has identified that no education system can rise above the quality of existing teachers and as decided to play it's part in ensuring quality training for all aspiring teachers / students. The college Being state funded is Relatively Cheap and therefore affordable to the common man.
Kwara state college of education has no religious affiliation and therefore has a diverse student body. The college also admits students from all parts of the country. The college also provides accommodation facilities for her students including, library, good road network and power. The college offers full time courses in Fields cutting across Agriculture, Science & Technology, Arts, management and other Social sciences.
share on :
Courses
Agriculture
Agricultural Science
Arts, Management & Social Science
Arabic
Business Education
English Language
French Language
Hausa
Igbo
Yoruba
Fine and Applied Arts
Science & Technology
Physics
Biology
Chemistry
Integrated Sciences
Mathematics
Home Economics
Computer Sciences
Physical and Health Education
Education
Educational Foundation
Educational Psychology
Primary Education Studies
Curriculum Studies and Educational Technology
General Studies