Nwafor Orizu College of Education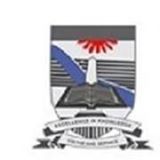 Nwafor Orizu College of Education is often called NOCOED is state polytechnic located in Anambra, South East Nigeria. Since its Establishment in 1976 the college has gradually gained a reputation of being an intuition that provides quality education to her students. The college is funded and managed by the state government and has low tuition fees. The student body is fairly large but isn't diverse.
However, Nwafor Orizu College of Education admits students from every part of the country irrespective of their religious or cultural/ethical background. The college provides her students with good facilities namely a well-furnished library, good roads, power etc and it's fees are like almost all colleges less thean N50,000. NOCOED offers courses cutting across Science and Social science.
share on :
Courses
Arts, Management & Social Science
Christain Religious Studies
Economics
Geography
History
Music
Music
Political Science
Science & Technology
Biology
Mathematics