St. Augustine College of Education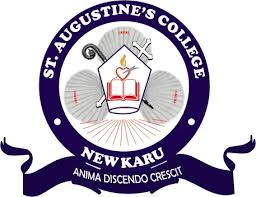 St. Augustine College of Education is a state owned college located in Lagos state, South west Nigeria. The college was founded in 1971 and is affiliate with University of Ibadan. The college is relatively affiliated with the Christian religion however prospects are welcome to apply irrespective of their religios or cultural backgrounds.
The college provides quality education for her students and a conducive environment for learning. Tuition goes between N100,000 - N200,000 and the college offers accommodation/hostel facilities to her students. The college offers few courses such as Economics, Political Science, Teachers Education etc.
share on :
Courses
Arts, Management & Social Science
Guidance and Counseling
Social Studies
Teacher Education Science
English Language
Christian Religious Studies
Political Science
Economics.