Abia State University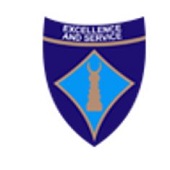 Abia state university is an organization funded by the Abia state government, the university was founded in 1981. Prior to its establishment indigenes of the state had to travel far and wide to other states in Nigeria to further their education. Abia state being a state owned university has no religious affiliation and accepts students irrespective of their religious background.
The university accepts students from different cultural background but it is predominantly populated by Igbo students so we can't categorically say Abia state university's student population is culturally diverse. The university offers bachelor's and master's degree programs cutting across Agriculture, Sciences, Law, Educations, Arts and several social science subjects.
Gaining admission into this university is very competitive. The current student population is estimated to be over twenty thousand students and staff population is estimated to be over two thousand that would result to a student staff ratio of about 10:1 it could most likely be more. The university is affordable to the common man and provides accommodation for its students. A good number of students live off campus though. The university also has a library which students use, it's tuition like most state funded universities ranges from about N100k - N200K.
JAMB/UTME Cut off Mark: 200
share on :
Select Criteria to Pick School
Had a low JAMB score?
No problem! Just tell us where you want to study & what you can afford, we would show you universities that MIGHT still admit you despite your low score.