American University of Nigeria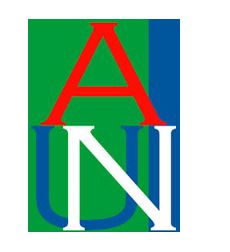 American University of Nigeria is a prestigious private university located in Adamawa North east Nigeria, It was founded in 2004 adopting the American style of university education, and it is the only university in Nigeria to adopt this method of education. American University of Nigeriaschool fees for most programs go for above N1,000,000 and it has no religious affiliations and welcomes students from different religious backgrounds across the country.
The University offers Bachelor's degrees in courses cutting across Engineering, Science, Arts, Management and social Sciences. The Student body is quite diverse due to the university's lack of religious affiliation but either ways it's not so large in terms of student population(which isn't bad), it creates an environment for students and staff to connect more. The university's small class size system focuses on student individuality to bring out the best in each student.
American University of Nigeria Provides accommodation for her students, and other well developed infastructure.
JAMB/UTME Cut off Mark: 160
share on :
Select Criteria to Pick School
Had a low JAMB score?
No problem! Just tell us where you want to study & what you can afford, we would show you universities that MIGHT still admit you despite your low score.