Benue State University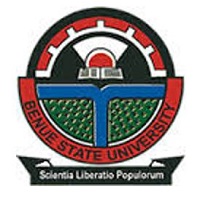 Benue state university is a university owned by the Benue state government and is located in Markurdi the capital of the state and was established in 1992. The university is the only state university and admits students irrespective of their religious and cultural backgrounds. Benue state university was established so indigenes of the state could easily access to quality education, the state has a federal university but it could no longer contain them.
The university offers bachelors degrees in programs cutting across medicine, law, education, engineering, science, arts, management and social sciences. The university has a large student body and also staff population. Admission into Benue state university school fees is less than N100,000 and admission is competitive. It's a state university and a very affordable one for that matter so lots of applicants hope to be admitted into the university.
The university provides accommodation for its students.
JAMB/UTME Cut off Mark: 180
share on :
Select Criteria to Pick School
Had a low JAMB score?
No problem! Just tell us where you want to study & what you can afford, we would show you universities that MIGHT still admit you despite your low score.