Bingham University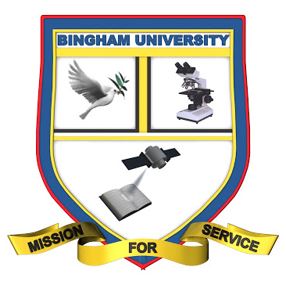 Bingham University is a private University established in 2005 in Benue state north central Nigeria. The University is located in New Karu Benue State. Neighboring states to Benue are kogi, Abuja etc. The university is a Christian university that was named after three Sudan interior missionaries who had a vision to produce Christians in Nigerian Universities. The University instils Knowledge and spiritual Christian values to its students.
Bingham University offers Bachelor's degree programs cutting across Medicine, Management and Social sciences, and Science. The university student population isn't so diverse, tho students come from different parts of the county there are predominantly Christians. The University's admission is relatively competitive. The university still doesn't have a large student and ultimately staff body and has a student staff ratio of about 5:1.
Bingham University school fees goes for N500,000 - n600,000, it has accommodation and other infastrucuire like a library, ATM machines and good college buildings.
JAMB/UTME Cut off Mark: 180
share on :
Select Criteria to Pick School
Had a low JAMB score?
No problem! Just tell us where you want to study & what you can afford, we would show you universities that MIGHT still admit you despite your low score.