Bukar Abba Ibrahim University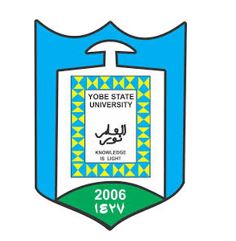 Bukar Abba Ibrahim University is located in damuturu a decently developed section of Yobe state, North east Nigeria. The university is a state owned and managed by the Yobe state government. The university was established in 2006 and has been approved by the national universities commission. The university being a state university isn't affiliated to any religion and admits students from all religion in the country.
It has a diverse student body. Bukar Abba Ibrahim University offers bachelor's degree in programs cutting across science and technology, arts, management, social sciences and law. We have no figures of the student population and staff population but we believe it would be high and admission into this university would be slightly competitive.
Bukar Abba Ibrahim University fees is less than N100,000 and has accommodation facilities for her students.
share on :
Select Criteria to Pick School
Had a low JAMB score?
No problem! Just tell us where you want to study & what you can afford, we would show you universities that MIGHT still admit you despite your low score.