Covenant University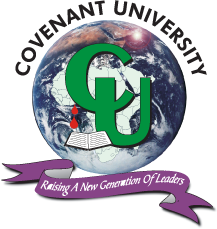 This is a Private University located in Otta Ogun State Nigeria, being a prestigious university and one of the leading universities in Nigeria, Covenant University is known for spirituality and Innovations, In terms of attributes, infrastructure and organizations many universities follow Covenant University. It is the first university in Nigeria to have a Startup incubator.
Covenant university was founded in 2002 as a Christian university, it offers courses cutting across science and technology, arts, management and Social science, engineering etc. It was the first university to come up with Entrepreneurship as a course in Nigeria .Admission to covenant university is very competitive despite the tuition and the university admits both local and international students at all levels. Covenant University school fees ranges from N800,000 - N900,000 and it has a student population of about 8,000 students and over 2,000 faculty and staff.
The university has the best library in Nigeria, provides accommodation for its students. Graduates of Covenant University make tremendous impact in the work force and the university has a lot of notable entrepreneurs.
JAMB/UTME Cut off Mark: 180
share on :
Video courtesy of
Class of 2016
CPC
Had a low JAMB score?
No problem! Just tell us where you want to study & what you can afford, we would show you universities that MIGHT still admit you despite your low score.