Crescent University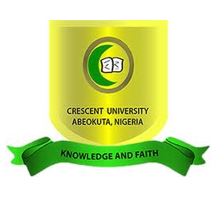 Crescent university is the only Islam based university in Ogun state southwest Nigeria and one of the four Islam based universities in the entire country. It was approved by the Nigerian university commission in 2005 but started in 2002 by the Islamic mission for Africa. Crescent University offers degrees in courses cutting across law, sciences like biochemistry, computer science, architecture etc and Social Sciences.
The university is culturally diverse as it accept students from different parts of the country , However as it is an Islam based university it's students are predominantly Muslims. Crescent university has over 4,000 students and over 250 staff, tution ranges from about five hundred thousand naira to six hundred thousand naira, accomdaion facilites, library and others are also available.
share on :
Select Criteria to Pick School
Had a low JAMB score?
No problem! Just tell us where you want to study & what you can afford, we would show you universities that MIGHT still admit you despite your low score.