DELTA STATE UNIVERSITY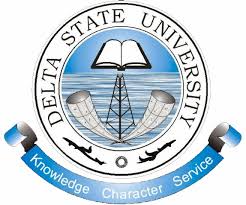 Delta state university is a state government university with three campuses located in different parts of the state. The university was founded in 1992 to provides quality education for its student to equip them with the required skills needed solve challenges in Nigeria. Delta state university has no religious affiliation as a state university, it also admits students from different parts of the country.
It is a culturally diverse institution that offers bachelor's degree in programs cutting across Agriculture, Medicine, Education, sciences and social sciences. The university has a large student and staff body. Delta state university tuition is affordable to the average nigerian going for less than one hundred thousand naira and it provides it's students with accommodation and the university also has a well-equipped ibrary.
share on :
below n100,000
not Available