Federal University of Agriculture, Abeokuta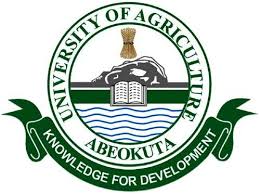 This federal university is located in Abeokuta, a town in Ogun state south west Nigeria. As the name implied the university is an agriculture intensive university and was established in 1988. TFUNAAB was founded seeing the need to provide more skilled labor in agriculture. The university has a large and very diverse student body with students from different parts of the country.
The university offers degrees in a lot of agricultural related course, science courses and a few engineering courses. Admission into this i=university is very competitive. There are a lot of Yoruba students in this university. FUNAAB school fees varires based on several factors and still goes for less than N100k, it provides accommodation for its students to stay on campus though a umber still choose to live off campus.
Most of them hang out in different parts of the state over the week end as Abeokuta in itself is a tourist attraction.
share on :
Select Criteria to Pick School
Had a low JAMB score?
No problem! Just tell us where you want to study & what you can afford, we would show you universities that MIGHT still admit you despite your low score.