Godfrey Okoye University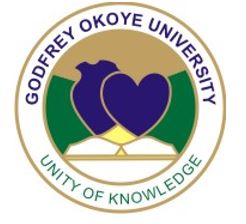 Godfrey okoye university is a private university located in Enugu state south east Nigeria, Enugu state is largely populated by the Igbo ethnic group. The university is a Christian university that teaches its students in terms of learning and character so as to be change agents in Nigeria, it was founded in 2009. Godfrey okoye university offers bachelor's degree programs in courses cutting across Sciences, Management, Socials sciences and education.
The student population at this university is somewhat diverse and admission into this university is quite competitive, though not so competitive but quite competitive. It is important to state at this point that the student body of this university is predominantly Igbo. Godfrey okoye university school fees varies for it's different programs and it goes for between n300,00 - n400,000, We have no figures for the student and staff population but we are aware the university offers accommodation to its students and other infastructure like a library and good college buildings, sport facilities, good power supply etc.
JAMB/UTME Cut off Mark: 160
share on :
Select Criteria to Pick School
Had a low JAMB score?
No problem! Just tell us where you want to study & what you can afford, we would show you universities that MIGHT still admit you despite your low score.