Hallmark University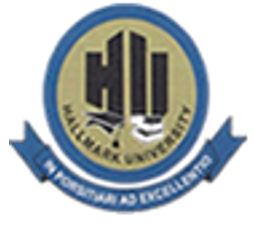 Hallmark university is a Private university located in Ogun State, South west Nigeria. Ogun state has the most universities in the country and is the only state to have two state funded universities.It was founded in 2015 by the Founders of Vivian fowler memorial college. The university was founded to educate and train students to change Nigeria and the world.
Hallmark University promotes a lot of student diversity, it has no religious affiliation and admits students irrespective of their ethnic backgrounds, The University currently offers degree programs in Sciences and Social Sciences as at the time of this writing but knowing the proprietors, The University would definitely expand to courses in Engineering, Medicine, law etc.
Being a recently founded university, Hallmark isn't so competitive in terms of admission compared to other universities in Ogun state for now. The university would likely have a low student and staff population as at the time of this writing. We are aware that the It provides accommodation for its students and Hallmark university school fees is fair considering it's facilities and quality of education, it ranges from n600,000 - n700,000.
JAMB/UTME Cut off Mark: 160
share on :
Select Criteria to Pick School
Had a low JAMB score?
No problem! Just tell us where you want to study & what you can afford, we would show you universities that MIGHT still admit you despite your low score.