Kwararafa University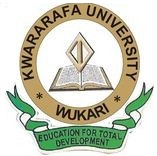 Kwararafa University is the only private university located in Taraba State North east Nigeria. The university seeks to rain it's students to be entrepreneurs and teaches them the necessary skills they need to be productive and useful. The university was founded in 2005 and has no religious affiliation which makes its student population relatively diverse as it accepts students from all over the country.
Kwararafa University offers bachelors degree programs in courses cutting across agriculture, sciences, Arts, Management, Socials Science engineering etc. Admission into this university is relatively competitive but not too competitive. We have no figures for the student or staff population but we know they have a low student and staff population and that the university provides accommodation for its students, ATM machines etc.
Kwararafa university school fees ranges from N200,000 - N300,000.
JAMB/UTME Cut off Mark: 160
share on :
Select Criteria to Pick School
Had a low JAMB score?
No problem! Just tell us where you want to study & what you can afford, we would show you universities that MIGHT still admit you despite your low score.