University of abuja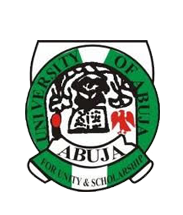 University of Abuja is located in the capital of Nigeria, The University was founded in 1988 and has a large student population and staff population. The university also has a large piece of land allocated to it. University of Abuja school fees is cheap like your average federal university and also provides accommodation for its students though a number live off campus. It is important to know that cost of living in Abuja is generally higher than most states and should be considered as a factor when choosing to come to this university.
University of Abuja courses are in feilds across agriculture, sciences and other fields of study expect law. The university admits students from different cultural backgrounds and admission into this university is relatively competitive.
JAMB/UTME Cut off Mark: 180
share on :
Select Criteria to Pick School
Had a low JAMB score?
No problem! Just tell us where you want to study & what you can afford, we'd show you universities that MIGHT still admit you despite your low score.