Destination Australia Scholarships 2021 At Southern Cross University, Australia
Southern Cross University, Australia is awarding the Destination Australia scholarship to help support students to undertake their university degrees at the Institution.
Students have many chances at this institution to develop their skills and the possibility of work placements. The university has full-fledged campuses in Lismore, Coffs Harbour and the Gold Coast.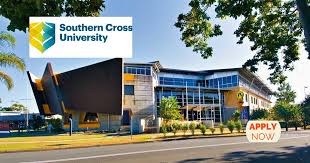 Southern Cross University is a public university located in New South Wales, Australia. The university is a not funded and managed by private individual because it is a public university and has since been registered and approved by the nation's educational bodies. The University has become known as a citadel of learning and academic excellence, the university is actively involved in research and collaborations to solve problems in our society.
She has over six schools ranging from a school of law, to a school of education, to the school of health and human sciences amongst others. The university trains her students with the help of season staff in different fields to be excellent in both the theoretical and practical aspect of their fields, students are taught how to apply theoretical knowledge to practice in the real world/industry. The university has a student population of over ten thousand students. Southern Cross University has several campuses in Australia. The university is a coeducational institution that has no religious affiliation but runs a unique academic calendar.
The university might be described by some to have a relatively low amount of staff, however the staff student ratio is still very good. The university has no religious affiliation and thus has a diverse student body. Religious and other socio-cultural backgrounds aren't used to hinder people from gaining admission. Southern Cross University admits both national and international students from different parts of the world, the university runs on a full time 4 year program consisting of both undergraduate and postgraduate degrees. Degrees in science and technology, social sickness, arts and several others are available.
The university campuses are very conducive for learning, accommodation facilities, a well-equipped library and recreation facilities and several other facilities to make the student have a good academic stay are available. The tuition varies per credit unit however overall, tuition into this university is above AUD$10,0000
Application Deadline:
Open
Eligible Countries:
International
Type:
Undergraduate
Value of Awards: $15,000 Per Year
Number of Awards: Not Known
Eligible Field of Study: Bachelor of Engineering Systems (Honours), Bachelor of Science, Bachelor of Speech Pathology, Bachelor of Occupational Therapy.
Eligibility: Potential Candidates who are interested in taking advantage of this oppurtunity are expected to;
be an Australian citizen, a New Zealand citizen, a permanent Australian resident, a student with an Australian permanent visa or an International Student Visa.
be a commencing student.
be enrolled as a full-time student.
Application Process: Applicants must take admission in an undergraduate degree at the university. After that, they can complete the online application form for this award.
Visit The Official Website For More Information
Tags:
Australian Universities
Australian Scholarships
Undergraduate Scholarships
share on :
Select Criteria to Pick School
Had a low JAMB score?
No problem! Just tell us where you want to study & what you can afford, we would show you universities that MIGHT still admit you despite your low score.