2021 International Scholarship in Conservation Biology at University of Queensland, Australia
Applicants are invited for the International Scholarship in Conservation Biology which will be awarded to International applicants who are interested in pursuing a degree program at the University of Queensland – Australia. The scholarship is for the duration of the program (12 months) and will be paid in two installments that will be used to reduce the student's fee liability. If the student withdraws from the program before completion they may be required to repay the amount of the scholarship.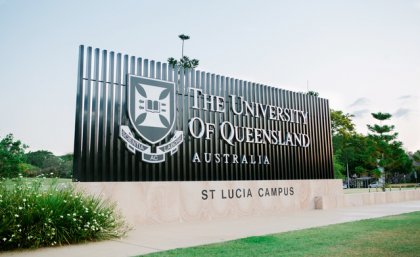 The university of Queensland also locate in Australia is a public university established in 1909, the university the university is located in St Lucia, Australia which is relatively populated. The university is registered and approved by the nation's education bodies and is ranked among the top 100 overall best universities in the world by virtually all university ranking sites.
Although being located in St Lucia the university has other campuses scattered across the country, there are about four campuses. The University excels in research and development, innovation and creating excellent students/graduates. The university trains her students in both academic and leadership traits and is actively involved in the distribution of quality education content to ensure their students have a sound knowledgebase across all ends ie. Theory and practical.
The university is also largely promoted by its significant alumni base. University of Queensland has a large student body, it is coeducational and admits both local and international student, the university has no religious affiliation and runs a per semester academic calendar. The University has a very diverse student body, students religious or socio-cultural background are not necessarily used to put them at a disadvantage during their very selective and competitive admission process.
The university also has large staff body with seasoned professionals to meet the needs of students. University of Queensland has both undergraduate and postgraduate courses in several fields, engineering sciences, social science, health science etc. We currently do not have sufficient information about the university tuition, kindly check their website for the latest information.
The university campus is well equipped and laid out with all the necessary facilities for students to have a wonderful academic stay, it is conducive for both learning and teaching.
Application Deadline: 28th April 2021
Eligible Countries: International
Type: Masters
Value of Awards: Up to $10,000 AUD
Number of Awards: Not Known
Duration of Award: 1 Year
Potential Candidates who are interested in taking advantage of this oppurtunity are expected to;
have received and accepted the unconditional offer of admission into the program and achieved an overall GPA greater than 5 in their undergraduate program (students with a GPA under 5 are ineligible for consideration in the scholarship round).
be International students
be proficient in English language
Application Process: Applicants must take admission in an undergraduate degree at the university. After that, they can complete the online application form for this award.
Visit The
Official Website
For More Information
Tags:
Australian Universities
Australian Scholarships
Postgraduate Scholarships
Masters Scholarhips
share on :
Select Criteria to Pick School
Had a low JAMB score?
No problem! Just tell us where you want to study & what you can afford, we would show you universities that MIGHT still admit you despite your low score.