2020 Jim Bennett Entrance International Scholarship at Simon Fraser University, Canada
Simon Fraser University - Canada is providing the Jim Bennett Entrance International Scholarship to students who are interested in pursuing a degree program at the Institution. SFU recognizes high school students who demonstrate excellence in both their academic and extracurricular activities. The value of a scholarship may range from $10,000 up to an amount sufficient to cover all tuition and mandatory supplementary fees normally required for the completion of a student's first undergraduate degree at SFU.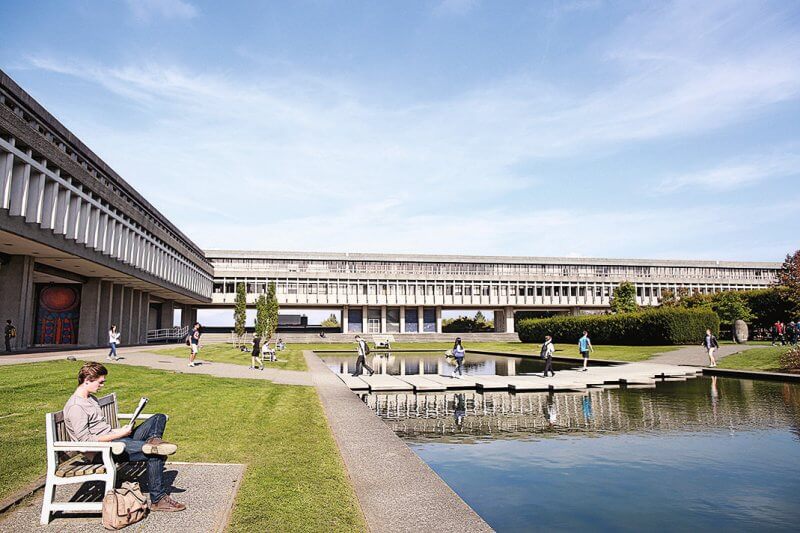 Simon Fraser University is a Canadian based public university located in Burnaby , Canada. It was established in the year 1965 and it has a number of other campus facilities located in different parts of the nation. Her environment is serene and good for learning. It is an innovative, research focused and entrepreneurial university and it promotes these in her students during their academic stay in the university.
Simon Fraser University has no affiliation to any religion and it runs a trimester academic calendar. The university tuition is also fair. The university has a large community of staff and students, however the staff to student ration is quite healthy which is good for learning.
Simon Fraser University offers full time undergraduate and postgrad degree program in her 8 faculties, cutting across education, sciences, social science, law and several others. Admission into this university is quite competitive, it is also among the top 1,000 best universities in the world ranking among the first 400.
Application Deadline: December 15, 2020.
Type: Undergraduate
Value: $2,500
Eligible Countries: International
Eligibility: To be eligible, applicants must;
Be expected to demonstrate evidence of an adequate level of English proficiency. For more information, go through the English language requirements page.
Meet the general university entrance requirements, including English language and quantitative skills requirements, and the program-specific requirements listed for that program.
Application Process: Applicants are obliged to take admission to the undergraduate degree program at the university. After being enrolled, applicants must follow the application steps online through the Undergraduate Scholars Entrance
application portal
.
Visit The
Official Website
For More Information
Tags:
Canadian Universities
Canadian Scholarships
Undergraduate Scholarships
share on :
Select Criteria to Pick School
Had a low JAMB score?
No problem! Just tell us where you want to study & what you can afford, we would show you universities that MIGHT still admit you despite your low score.