2021 African and European Student Scholarship at University of Laval, Canada
The University of Laval – Canada is inviting applications for the African and European Student Scholarship program which will be made available to exceptional individuals who are willing to undergo a degree program at the Institution.
The purpose of this program is to promote academic excellence by offering scholarships to foreign students who are citizens of an African or European country (other than France*) and are admitted to a master's program at Université Laval.
>
Participating faculties can determine a fixed number of scholarships to be awarded.
>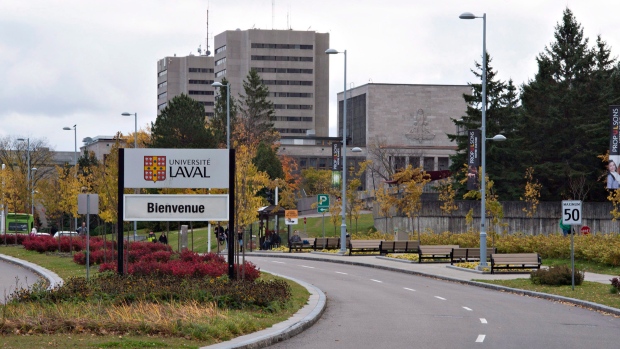 Université Laval is a public university that was established in the year 1852. The university is a Canadian based university located in Quebec. The university has come to be known for innovation and excellence in academia and research, it is committed to driving a spirit of excellence and creativity in her students during their academic stay at the university.
Students are exposed to great learning resources and teaching methods during their academic stay in the university in order to have an optimal learning experience. It is a coeducation institution with a culturally inclusive community and one of the top ranked universities in canada and top 300 in the world. It offers full time undergraduate and postgraduate academic degree programs in sciences, social sciences, arts and several others.
Université Laval has a very large staff and student population and it is not affiliated to any religion. Some of her faculties include faculty of law, faculty of medicine, faculty of philosophy and several others. Université Laval also has a ton of facilities in her campus that students love, the classroom are great. Financial aid services etc.
Application Deadline: 1st February 2021
Frequency: Yes
Location: University of Laval, Canada
Type: Masters
Eligible Field of Study: Scholarships are awarded within the Faculty of Law, Faculty of Graduate and Postdoctoral Studies, Faculty of Forestry, Geography and Geomatics, Faculty of Arts and Social Sciences, Faculty of Dentistry, Faculty of Music, Faculty of Pharmacy, Faculty of Philosophy, Faculty of Agricultural Sciences and Food, Faculty of Educational Sciences, Faculty of Science and Engineering, Faculty of Nursing, Faculty of Social Sciences and Faculty of Theology and Religious Studies.
Value: $7,000/Yr
Eligible Countries: African OR or European Nationals (other than France)
Eligibility: To be eligible, applicants must;
Be foreign students who are citizens of an African or European country other than France.
Be registered full-time for the two first semesters in the program of study for which the scholarship was granted.
Have graduated from a public university accredited by the ministry of higher education in your country of origin. For private institutions, eligibility is determined when the file is reviewed.
Application Process: There is no form to complete for master's level scholarships. Recipients are selected using information from admission applications received by Université Laval. To be considered, applicants must submit a complete application for admission to the University no later than the deadline of the target semester (see application deadline above).
Apply for admission
Visit The
Official Website
For More Information
Tags:
Canadian Universities
Canadian Scholarships
Postgraduate Scholarships
Masters Scholarhips
share on :
Select Criteria to Pick School
Had a low JAMB score?
No problem! Just tell us where you want to study & what you can afford, we would show you universities that MIGHT still admit you despite your low score.