2021 Global Leader Tomorrow Scholarships At York University, Canada
The York University - Canada is offering the Global Leader Tomorrow Scholarships to high achieving applicants who are interested in pursuing a scholarship opportunity for studies at the Institution.
These scholarships and awards are for applicants with an exceptional academic profile, and who demonstrate leadership through community service or excellence in the arts or sport. Students do not need an offer of admission to apply for York entrance awards and scholarships.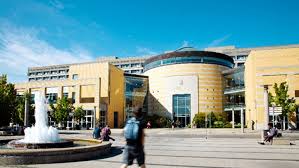 York University is located in one of Ontario's and ultimately Canada's busiest city Toronto. This full time public university was established in the year 1959 is a culturally inclusive university that is progressive. It has become to be known for excellence in academic training ensuring her students are experts in their different areas of study. They are exposed to all they need in terms of resources and teaching methods to ensure they have the best learning experience while they are in school.
York University runs on a per semester academic calendar and it has a large students population, consisting of both local and international students. The university is a coeducation university that offers undergraduate and postgraduate academic degrees in her various faculties, some of the university faculties include faculty of education, faculty of environmental sciences, faculty of health sciences and several others.
York university tuition is also quite affordable, it varies based on the academic program and degree type, or nationality, tuition ranges from about $5,0000 - % 20,0000. Kindly check the university official website for more details on this. It ranks among the top 500 overall best universities in the world on several sites.
Application Deadline: 1st February, 2021
Scholarship Cycle: Annually
Scholarship Duration: 4 years
Type: Undergraduate
Value: $80,000 ($20,000 x 4 years)
Eligible Countries: International
Eligible Field of Study: Candidate must apply to the following faculties: Arts, Media, Performance & Design; Environmental Studies; Education; Glendon; Health; Lassonde School of Engineering; Liberal Arts & Professional Studies; Science; or the Schulich School of Business.
Eligibility: To be eligible, applicants must;
Be an international student who is required to have a Study Permit to study in Canada
Have applied to an undergraduate degree program at York that begins in Fall 2021
Have an excellent academic record with a minimum "A" average or equivalent
Have applied to York directly from high school no more than two years after graduation, and have no previous university or college studies
Have demonstrated leadership through community service or excellence in the arts, sports, or other areas of individual achievement
Application Process:
Click Here To Apply now
.
Visit The
Official Website
For More Information
Tags:
Canadian Universities
Canadian Scholarships
Undergraduate Scholarships
share on :
Select Criteria to Pick School
Had a low JAMB score?
No problem! Just tell us where you want to study & what you can afford, we would show you universities that MIGHT still admit you despite your low score.