2021 International Entrance Scholarships at Memorial University of Newfoundland, Canada
Memorial University is currently offering its international entrance scholarship opportunities to high achieving students who are interested in studying a degree program at the Institution. International entrance scholarships are awarded for a students' first year of study and are not normally renewable.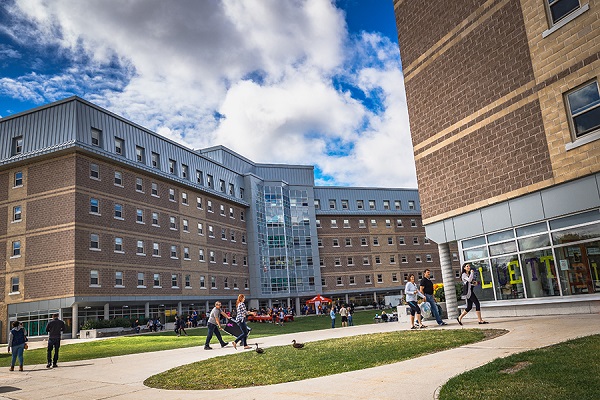 Memorial University of Newfoundland is a Canadian based university that was established in the year 1925. It is a full time four year public university located in Newfoundland & Labrador but however has a number of campus facilities located in different parts of the country. The University is committed to learning, training, innovation, research collaborations, creativity and ultimately service which is the theme on which the university was founded.
The Memorial University of Newfoundland has a medium sized student population with a very large staff population which is good; the more the staff, the better learning experience. Students are exposed to a series of resources throughout their stay and it opens their mind to both classroom knowledge and how they can be applied to solve problems.
The university has no religious affiliation and it has a number of facilities for her students, like financial aid , good campus, classrooms, library etc. it is a coeducational institution with a diverse community of both local and international students. The tuition ranges from about $5k-$10k.
Memorial University of Newfoundland offers full time undergraduate and postgraduate academic degree programs in science, humanities and social science, economics and several others. It is among the world's top 1,000 overall best universities on a number of ranking sites
Application Deadline: April 30,2021
Type: Undergraduate
Value: $4,400
Eligible Countries: International
Scholarship Applicants are required to;
Be proficient in English Language
Have fewer than 31 credit hours of transfer credits and meet scholarship standing.
Be eligible to pay the full international undergraduate fee, must register for at least 9 credit hours in each of two semesters in their first academic year at Memorial University of Newfoundlan
Application Process: Applicants are advised to take admission in the
undergraduate degree programme
at the university. Once you have applied to Memorial University, you will automatically be considered for an entrance scholarship.
Visit The
Official Website
For More Information
Tags:
Canadian Universities
Canadian Scholarships
Undergraduate Scholarships
share on :
Select Criteria to Pick School
Had a low JAMB score?
No problem! Just tell us where you want to study & what you can afford, we would show you universities that MIGHT still admit you despite your low score.