2021 International Excellence Awards at University of Saskatchewan, Canada
Are you an International Student? Are you willing to study for a degree program in Canada? If yes, then this is for you; University of Saskatchewan - Canada is offering the International Excellence Awards to applicants who are willing to study for a degree program at the institution.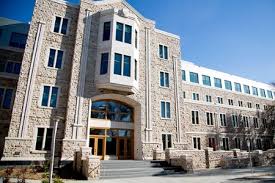 University of Saskatchewan is a public university established in the year 1907. It is located in Saskatchewan province of Canada and it is known to value creativity and diversity. Students in this university are exposed to the excellent knowledge and skills they need to be useful and ultimately experts in the various areas of study. The university is also committed to research in the discovery of new knowledge and approaches to solve problems within her immediate environment and the world.
University of Saskatchewan has a large student and staff population which is ultimately good for learn. The university runs a per semester academic calendar, it has affordable tuition which is relative on several factor like nationality. The University has a diverse university community, it is a coeducation institution and it welcome both local and international students. Admission into this university is moderately competitive.
University of Saskatchewan offers full time undergraduate and postgraduate academic degree program in fields cutting across agriculture, sciences, arts, engineering and several others. Tuition ranges from about $5000 -$15000 and the university ranks among the top 500 best universities in the world.
Application Deadline: 15th February 2021
Type: Undergraduate
Value: $10,000 CAD
Eligible Countries: International
Scholarship Applicants are required to;
Be proficient in English Language
Be International students
Have good academic records
Application Process:
Click Here for Details
Visit The
Official Website
For More Information
Tags:
Canadian Universities
Canadian Scholarships
Undergraduate Scholarships
share on :
Select Criteria to Pick School
Had a low JAMB score?
No problem! Just tell us where you want to study & what you can afford, we would show you universities that MIGHT still admit you despite your low score.