2021 Presidential International Baccalaureate Scholarships at Saint Mary's University, Canada
The St.Mary's University will provide the Presidential Scholarship and the Presidential International Baccalaureate Scholarship valued at $9,000 (CAD) per year to International students who are looking at acquiring a degree program at the Institution.
Saint Mary's University rewards academic excellence with over $7.69 million dedicated to student scholarships, fellowships, and bursaries annually.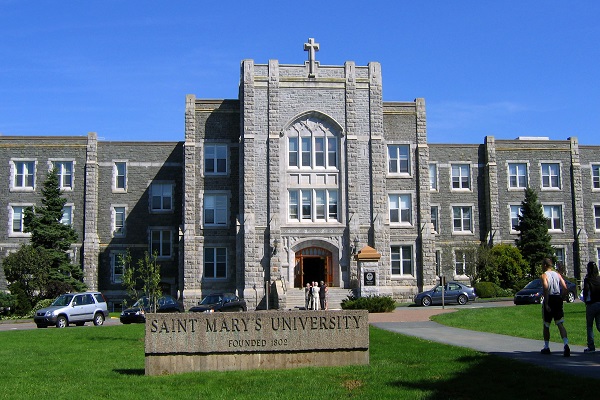 Saint Mary's University is a Canadian based university that was established in 1802 and it is located in Nova Scotia, the university is one of the nation oldest universities. It is a public university and thus it is funded and managed by the Canadian government. Saint Mary's University is committed to her mission and vision, since her inception and also some of her core values that are imbibed into her students during their academic program in the university. Some of these values are wisdom, growth, resilience and several others.
Saint Mary's University offers full time undergraduate and postgraduate academic degree programs in her 3 faculties, which include faculty of arts, faculty of science, school of business etc. The university is not affiliated to any religion and it has a slightly above average student population.
The university provides her student with a ton of facilities such as well laid out campuses, good classrooms, financial aid and support services. The university admission process is not very competitive and prospects have good chances of gain admission. There are more domestic students in the university than there are international students.
The university tuition is one of the most affordable in Canada, it varies based on the different courses and credit units. Kindly check the university official website for more details on this.
Application Deadline: March 1, 2021
Type: Undergraduate
Value: $9,000
Eligible Countries: International
Eligibility: To be eligible, applicants must;
Have good academic records
Provide evidence of English language ability: IELTS, TOEFL, or other acceptable proof. Please see the English Language Requirements section for more details.
Be domestic and international high school applicants with an admission average of 95% or higher or an IB result of 36+
Application Process: Applicant must need to take
admission
first at the University. After that, students have to
apply online
.
Visit The
Official Website
For More Information
Tags:
Canadian Universities
Canadian Scholarships
Undergraduate Scholarships
share on :
Select Criteria to Pick School
Had a low JAMB score?
No problem! Just tell us where you want to study & what you can afford, we would show you universities that MIGHT still admit you despite your low score.