2021 Volunteer Engagement Studies Scholarships at University of Quebec, Canada
University of Quebec is offering scholarship opportunities to exceptional students who are interested in pursuing a degree program at the Institution. Their mission is focused on research in applied engineering and technology transfer to companies, our research projects have a real impact on innovation and business productivity.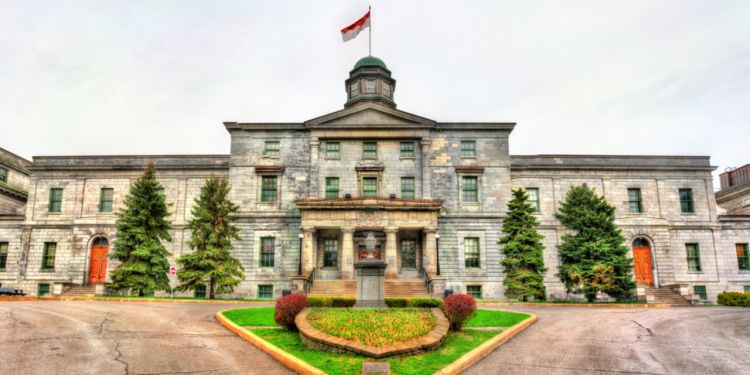 Université of Québec is a Canadian based university located in Quebec city , Quebec, Canada. The university was established in the late 1960s and it has a number of campus facilities located in different parts of the country. The University of Quebec is a research university that is committed to academic excellence and to the discovery of knowledge that will push the frontiers of innovation in Canada and in the world. The university exposes her students to the knowledge and skills they need. The staff make use of good education resources and teaching methods to help students understand concepts at their core and ultimately have a better learning experience.
Université of Québec offers full time undergraduate and postgraduate academic degree programs in science and social sciences, it also offers an open learning distance program. The university has a very competitive admission selection process and it is one of the top ranked universities in canada , it is also among the top 1,000 overall best universities in the world. It is a coeducation institution that admits both local and international students from different parts of the world. The university tuition is also quite affordable .
Université of Québec has a large student body and stff body. The university is not affiliated to any religion. Kindly check the universityofficial website form more information on the university tuition.
Application Deadline: February 12, 2021. 3 pm
Type: Masters and Thesis Doctorate
Value: $2,500
Eligible Countries: International
Eligibility: To be eligible, applicants must;
Have sufficient knowledge of the English language
Be registered full-time (including a maximum of 3 out-of-program credits) in a master's program (thesis or project 9 or 15 credits) or doctoral program;
Not be in an extension period;
Have a cumulative average of at least 3,3/4.3 In the current program of studies.
Hold a Bachelor's degree or equivalent in engineering, pure science or applied science in an appropriate field, with a grade point average (GPA) of at least 3.0 (out of 4.3) or equivalent
Application Process: Applicants have to take admission in the
master's or doctorate degree programme
at the university.
Visit The
Official Website
For More Information
Tags:
Canadian Universities
Canadian Scholarships
Postgraduate Scholarships
Masters Scholarhips
Postgraduate Scholarships
Postgraduate Scholarships
PhD Scholarships
share on :
Select Criteria to Pick School
Had a low JAMB score?
No problem! Just tell us where you want to study & what you can afford, we would show you universities that MIGHT still admit you despite your low score.