Sustainability and Energy Policy Scholarship 2021 at Hertie School of Governance, Germany
The Hertie School of Governance – Germany is delighted to award the Sustainability and Energy Policy Scholarship to International students who are interested in global sustainability, renewable energy, and the transformation of energy systems and wish to deepen their knowledge in this field by examining governance structures, policies, markets, technology, and new ideas to achieve the material and social conditions of long-term and universal human well-being.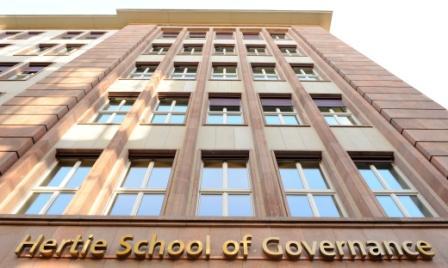 Application Deadline: 1st February 2021.
Eligible Countries: International
Type: Masters
Value of Awards: Up to two full scholarships are available, each worth 32,500 EUR
Number of Awards: 2
Eligible Field of Studies: Available for the Master of Public Policy or Master of International Affairs
Interested Candidates must;
have a demonstrated interest in sustainability or energy policy, either academically or professionally, who wish to pursue a degree in public policy or international affairs.
be International students.
be proficient in English Language.
Application Process: Interested applicants are advised to first submit a
standard application
for the MPP or MIA programme. In addition, they need to draft a brief letter of motivation highlighting their interest in sustainability issues or energy policy. The letter should be sent to grad-admissions@hertie-school.org after an application has been submitted.
Apply Here
Visit
The Official Website
For More Information
Tags:
German Universities
German Scholarships
Postgraduate Scholarships
Masters Scholarhips
share on :
Select Criteria to Pick School
Had a low JAMB score?
No problem! Just tell us where you want to study & what you can afford, we would show you universities that MIGHT still admit you despite your low score.