2021 International Excellence Scholarship at Massey University, New Zealand
Massey University, a university in New Zealand is offering scholarship oppurtunities to candidates who are interest in studying postgraduate degree programs (Postgraduate Diploma / Masters) in a number of fields like Applied Linguistics, Arts, Speech and Language Therapy, International development, Sustainable Development Goals and Emergency Management.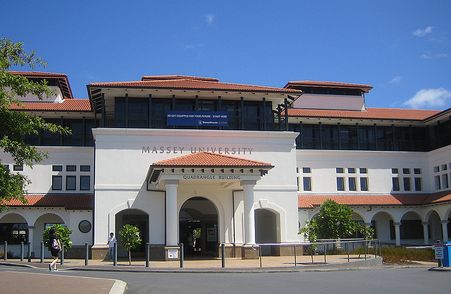 Massey University is no doubt one of the top public universities in New Zealand and arguably in the continent of Oceania. The university is a prestigious institution localted in palmerston North and is known for it's contribution to research, skill acquisiton and ultimately the overall development of the country.
The University has a very diverse student body consisting of both local and international students, the community is is quite vibrant and very active in Massey University's beautiful campus facilities. Studying here will not doubt astronomically improve your career prospects as it is one of the top 500 universities in the world.
Massey University Professors are also pretty cool, they have a lot of depth in their various research areas and they are also very friendly and invested in their students growth. We must say, Admission into this university is quite competitive so it would be advisable to put in your best efforts into the application process.
Application Deadline:
May 1, 2021.
Type:
Postgraduate
Value:
$5,000
Eligible Countries:
International
Eligibility:
Interested Candidates must;;
have IELTS and TOEFL test scores not older than 2 years old
have a GPA of 6.0, a 6.0 GPA is B+ average
Be a Full time student paying full fees for your study in a Massey University postgraduate course
Application Process:
The first steps to be taken towards applying for the International excellence scholarship is to submit an application for
admission into Massey University
. This would involve the applicant selecting the major he/she is interested in. If the applicant succesfully gets admited into the university, they can proceed to download the funding form and submit their application to nternational@massey.ac.nz.
Visit The
Official Website
For More Information
Tags:
New Zealand Universities
New Zealand Scholarships
Postgraduate Scholarships
Undergraduate Scholarships
share on :
Select Criteria to Pick School
Had a low JAMB score?
No problem! Just tell us where you want to study & what you can afford, we would show you universities that MIGHT still admit you despite your low score.