2021 Turning the Tide Scholarships at University of Stellenbosch, South Africa
University of Stellenbosch is offering scholarship oppurtunities to interested international applicants who are interested in earning a Masters degree or Phd in their institution.
University of Stellenbosch is one of the top Public universities in South Africa, and one of the nations earliest and prestigous universities. The university is a top destination for students both within South Africa and students around the continent and ultimately the world who are seeking depth in education in their different fields and their ability to be able to use this knowledge to get into top companies and start amazing businesses solving real world problems.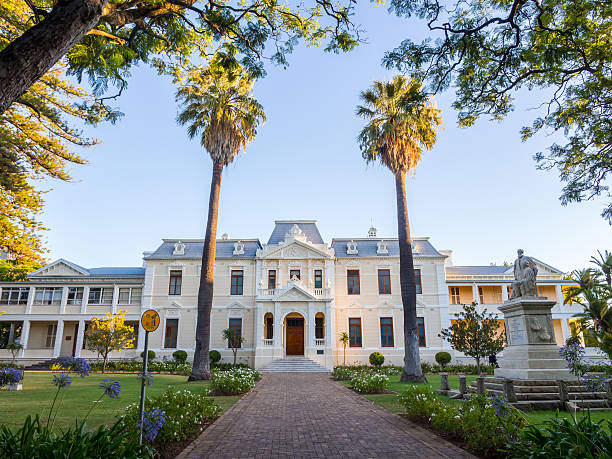 Studying in University of Stellenbosch is generally a very cool experience, from the serenity of the campus, to the friendliness of the community from both fellow students and lecturers. The student body is quite large and diverse, and the professors are mostly experts in their various research fields.
Application Deadline:
October 31, 2021
Type:
Masters Degree and Ph.D. degree
Value:
As High as 105 000 ZAR for Masters Degeree
Value:
As High as 400 000 ZAR for Phd Degeree
Eligible Countries:
International
Eligible Field of Studies:
Masters and Ph.D. degree in fields cutting acrross
English Literature,
Cultural Studies
ESL & English Language
Music
Psychology
Eligibility:
Potential Candidates who are interested in taking advantage of this oppurtunity are expected to;
not be older than the age of 30 years and 35 years to apply for both the Master's scholarship Phd scholarship respectively.
obtained a minimum of 75% for their past degree
provide a relevant sample of their writing with their application. For Masters degree applicants this would be your Masters degree thesis, while for for Ph.D. applicants Honours research essay. Please not that for Masters applicants any published academic articles related to your application are helpful
Application Process:
In order to apply for the scholarship, after taking
admission
, students who intend to apply for the scholarship can go through the
online portal
.
Visit The
Official Website
For More Information
Tags:
South African Universities
South African Scholarships
Masters Scholarships
Phd Scholarships
share on :
Select Criteria to Pick School
Had a low JAMB score?
No problem! Just tell us where you want to study & what you can afford, we would show you universities that MIGHT still admit you despite your low score.