2021 Global Maths Scholarships for International Students at University of Edinburgh, UK
University of Edinburgh is providing a scholarship opportunity which is offered to international students for undergraduate study in Maths offered by the University of Edinburgh, UK. The scholarships are worth £5,000 per year and tenable for the duration of the programme of study, subject to satisfactory progress.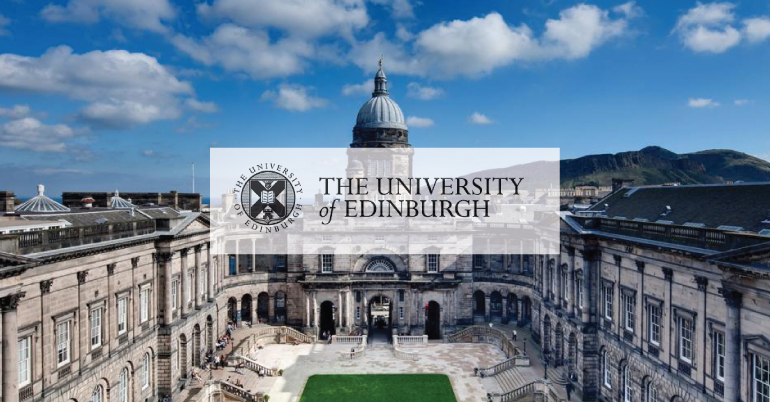 University of Edinburgh is one of the best universities in Scotland,UK and generally in the world. It is a prestigious university at the fore front of cutting edge research. One of the perks of studying here beyond the quality education you get is living in edingburgh, one of the most beautiful cities in the world, it is peaceful and still has lots of activities for those who are interested.
Application Deadline: 31st March 2021
Location: University of Edinburgh, UK
Eligible Countries: International
Scholarships No: At least 15
Value of Award: £5,000/Yr.
Eligibility: To be eligible, applicants must;
It is awarded to applicants from countries outside the European Union who are accepted for full-time admission to an undergraduate degree programme offered by the School of Mathematics at the University.
The scholarship is not available to students already on programme.
Applicants should have applied through the University and Colleges Admission Service (UCAS) and been offered a place at the University of Edinburgh by the scholarship closing date of 31st March 2021.
Applicants must be proficient in English Language
Application Process: In order to gain access to the scholarship application system applicants must have applied for admission to the University of Edinburgh. Please note that, following the submission of an application for admission, it can take up to ten working days for all system checks to be completed and for access to be granted.
The online scholarship application form is located in EUCLID and can be accessed via MyEd our web based information portal at
https://www.myed.ed.ac.uk
When logging in to MyEd, you will need your University User Name and password. If you require assistance, please go to
http://www.ed.ac.uk/student-systems/support-guidance
Visit The
Official Website
For More Information
Tags:
UK Universities
UK Scholarships
Undergraduate Scholarships
share on :
Select Criteria to Pick School
Had a low JAMB score?
No problem! Just tell us where you want to study & what you can afford, we would show you universities that MIGHT still admit you despite your low score.