2021 Department of Chemistry International Awards at University of York, UK
University of York, is offering £500 scholarship oppurtunities to interested candidates who intend to take an undergraduate degree program or a masters degree program at the Department of chemistry in the university.
University of York is a collegiate research university, located in the city of York, England. since it was established in the year 1963 the university has grown in leaps and bounds, it has a relatively moderate sized community of students with an excellent staff to student ratio.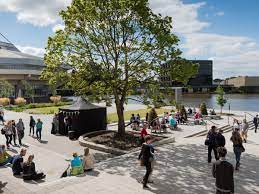 The department of chemistry in University of York has some of the most renowned professors in chemistry in the United Kingdom, They are very insightful and knowledgable in their feilds and they are also quite friendly. Like most lecturers and professors they are invested in their students growth and career advancement.
Studying here will expose you to big ideas and unique ways to solving problems in the chemistry, the research is advances and so will be pivotal in your career, some graduates have been able to land amazing job offers as a result of their research while in school.
Overall, studying here promises to be a rewarding experience.
Application Deadline:
May 7th, 2021
Type:
Undergraduate and Postgraduate (Masters)
Value:
up to £500 for 20 Candidates
Eligible Countries:
International
Eligibility: To be eligible, applicants must;
have earned a BSc or MChem degree in a Chemistry program.
be International students
prove proficiency in english language with IELTS or TOEFL tests not older than 2 years
Show they are financial capable of absorbing all costs related to their living during their course of study.
Application Process:
Interested candidates are expected to have secured admission into an undergraduate or master degree program at the University of York to be eligible for this scholarship oppurtunity. Once this is achieved, they can then apply through UCAS for a Chemistry course at York and contact Katrina Sayer via email (chem-ugrad@york.ac.uk) about the application process.
Visit The
Official Website
For More Information
Tags:
UK Universities
UK Scholarships
Undergraduate Scholarships
Postgraduate Scholarships
Masters Scholarhips
share on :
Select Criteria to Pick School
Had a low JAMB score?
No problem! Just tell us where you want to study & what you can afford, we would show you universities that MIGHT still admit you despite your low score.