International Foundation Progression Scholarships 2021 at City University of London, UK
City University of London – UK is awarding the International Foundation Progression Scholarships to Interested students who are willing to undergo a degree program at the Institution.
Fifteen scholarships, worth £3,000 each, will be awarded to the highest performing into
City International Foundation Programme
students upon progression into an undergraduate course at City. The scholarships will be split across four of City's academic schools as follows:
City University of London is a a public non-profit university in the United Kingdom and it is ranked by everal niversity ranking bodies as being among the top 30 Universities in the country.
The University was founded in the year 1966 and it is located in London United Kingdom, It is a coeducational university with a large student body estimated to be about 30,000 students in total, studying both undergraduate and postgraduate (taught and reserch) to both Local and International students. City University of London is a world class institution that has gotten recognition for being able to equip her students for top jobs in the UK and internationally upon graduation.
Student life in the City University of London is also pretty cool, the university takes steps to make it obvious they are concerned about Students well being, there are lots of interesting clubs and societies to get involved in and the Accomodation facilities are really cool.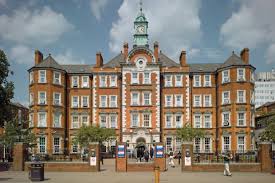 Application Deadline: Open
Type: Undergraduate
Eligible Countries: International
Value: £3,000 each (for 15 awards)
Eligibility: To be eligible, applicants must;
have excellent academic grades
be International students
need to meet specific English language requirements in order to be able to study at the University.
Application Process: Interested applicants must have to take
admission
in the undergraduate degree programme at the University. And then apply
online
to get considered.
Visit The
Official Website
For More Information
Tags:
UK Universities
UK Scholarships
Undergraduate Scholarships
share on :
Select Criteria to Pick School
Had a low JAMB score?
No problem! Just tell us where you want to study & what you can afford, we would show you universities that MIGHT still admit you despite your low score.