2021 Surgery Online Global Scholarships at University of Edinburgh, UK
University of Edinburgh is one of the top universities in the UK and ultimately in the world and the university is offering scholarship oppurtunities to interested candidates who are seeking to take a masters degree at the university. The scholarship oppurtunity will cover full tuition fees. T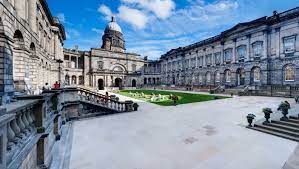 The University is located in southern scotland, the city is very cool with a lot of hang out spots for relaxations. If you are someone who loves to be around nature then you will definitely love to study here, costs are also pretty decent wethere you are using on campus accomodation or you are living in a private accomodation.
The university is a research foused institution and again one of the top in the world so there is every upside for studying here, the student community is large and diverse welcoming lots of local and international students.
Application Deadline:
1st June 2021
Type:
Masters
Value:
The scholarship covers full tuition fees with consideration being given to a contribution towards the cost of internet access.
Eligible Countries: Citizens of countries in Africa, South Asia, Caribbean Islands, Pacific Islands, Central, and South America.
Eligibility: Interested Candidates must;
have been admitted on to the MSc Surgical Sciences (Online Learning) and ChM (Online Learning) General Surgery, Urology, Trauma & Orthopaedics, Vascular & Endovascular.
be residents/Citizens in Africa, South Asia, Caribbean Islands, Pacific Islands, or Central and South America.
Application Process:
1. Click here to apply to
Edinburgh Surgery Online Courses
2. Click here to complete
Edinburgh Surgery Online Global Scholarship
Visit The
Official Website
For More Information
Tags:
UK Universities
UK Scholarships
Postgraduate Scholarships
Masters Scholarhips
share on :
Select Criteria to Pick School
Had a low JAMB score?
No problem! Just tell us where you want to study & what you can afford, we would show you universities that MIGHT still admit you despite your low score.