2021 Green & Gold Scholars Awards at University of South Florida, USA
University of South Florida is offering scholarship oppurtunities up to $24k to interested candidates who are interested in taking undergraduate degree programs at the university.
The university is offering undergraduate scholarship oppurtunities to international students who intend to study an undergraduate degree in their institution.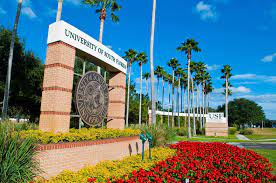 University of South Florida is a research focused university that is committed to helping students in her community be empowered and maximize their potentials for success in their careers and in life in general. The university, is a fully accredited institution home to about 50,000 local and international students across the world, a decent staff to student ratio of 1:21, a diverse student community with over 42% being people of color.
University of South Florida is one of the fastest rising universities in america, it is among the top 50 public universities in the country. The university offers accomidation facilities for applicants who are interested in that. As regards accademic, The university offers programs in multiple colleges covering ares like business, Arts and Sciences, engineering, humanities, education etc.
Application Deadline:
1st July 2021
Type:
Undergraduate
Value:
$24k
Eligible Countries:
International
Eligibility:
Interested Candidates must;
Be international students.
have a 3.50+ GPA and 1210+ SAT (Evidence-Based Reading and Writing & Math only) or 25+ ACT
Be proficient in English Language (Spoken and Written).
Application Process:
Interested candidates can access the online portal of the university by logging in to begin the application process. Please note that there will be no separate application process for this scholarship. When an interested candidate accepted by the university, the candidate is automatically considered for the scholarship program.
Visit The
Official Website
For More Information
Tags:
USA Universities
USA Scholarships
Undergraduate Scholarships
share on :
Select Criteria to Pick School
Had a low JAMB score?
No problem! Just tell us where you want to study & what you can afford, we would show you universities that MIGHT still admit you despite your low score.