2021 International Awards at Saint Augustine's University, USA
Saint Augustine's University is an american based university with a goal to ensure that there is a sustained community where student's can learn and prepare for the world, academically, spiritually and socially while developing the neccessary leadership skills to make this happen.
The university is offering undergraduate scholarship oppurtunities to international students who intend to study an undergraduate degree in their institution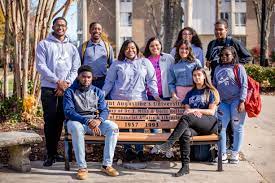 Saint Augustine's University admission process is quite competitive but also very flexible, for example the universiy has suspended the standardized testing requirement for candidates applying for the class of 2025. Saint Augustine's university has a tight community of students and teachers, it is that kind of school where directly or indirectly everyone knows everyone. The sense of community here is so strong and it is so important as people are willing to help each other.
The university offers accomidation facilities for applicants who are interested in that. As regards accademic, The university offers programs in 5 schools business, management, technology, humanities, education, sciences, public health etc.
Application Deadline:
August 31, 2021
Type:
Undergraduate
Value:
$5k
Eligible Countries:
International
Eligibility:
Interested Candidates must;;
Be international students.
have good academic record as evident in the applicants secondary/high school certificate
Be proficient in English Language (Spoken and Written).
Application Process:
Interested candidates are expected to have an admission in an undergraduate degree at the university. Once they have the admission and are enrolled, the candidate can then apply for the scholarship.
Visit The
Official Website
For More Information
Tags:
USA Universities
USA Scholarships
Undergraduate Scholarships
share on :
Select Criteria to Pick School
Had a low JAMB score?
No problem! Just tell us where you want to study & what you can afford, we would show you universities that MIGHT still admit you despite your low score.