2021 International Commitment Scholarships at Western Illinois University, USA
Applications are invited for the International Commitment Scholarships which is provided to exceptional students who are passionate about studying a degree program at Western Illinois University, USA.
The Western Illinois University will provide an amount of $4,000 – 8,000 per year that is renewable for up to three years (six semesters) as an undergraduate (8 semesters total) or until students receive a degree, whichever comes first.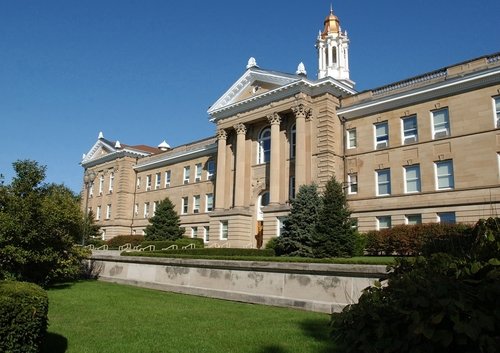 Western Illinois University is not doubt one of Illinois top public universities, it was founded in the 1899 and since then the university has taken off as one of the universities in the states providing some of the best quality education to her students and it's dissemination to her immediate community, It is an institution with two campuses that has a reputation on both the domestic and the international front as a result of her consistency in quality education and research over the years.
Western Illinois University is ranked among the top 500 best universities in the nation by a number of ranking sites, the university is also ranked as one of the best Midwestern universities in the country, one of her campuses is residential while the other is non residential. They both offer the same quality of education on both campuses.
The university runs a student centric approach in an attempt to empower them be dynamic leaders in teaching and research , they are also presented with a ton of opportunities during the course of their study just for being students of this university. Some of the university's core values include academic excellence, personally growth , social responsibility among others.
Western Illinois University programs are available at the undergraduate and graduate level and they are also available as online programs, they university has about 4 college where all the programs are offered in different fields. Here there are student employment opportunities alongside good accommodation and dining facilities, there are also sport facilities and the teams are nicknamed the leathernecks.
Western Illinois University tuition and fees that cover cost of attendance ranges from between $23,000 - $25,000.
Application Deadline: May 1, 2021
Type: Undergraduate
Value: $4,000 – $8,000/ year
Eligible Countries: International
Eligibility: To be eligible, applicants must;
Have a 3.0 cumulative GPA and must be maintained for renewal.
Be International students
Have earned less than 24 college credits.
Need to show that their English language skills are high enough to succeed in their studies.
Have good academic records
Application Process: Applicants must have taken
admission
in the undergraduate degree coursework at the university. After that, you are qualified to apply for the grant.
Visit The
Official Website
For More Information
Tags:
USA Universities
USA Scholarships
Undergraduate Scholarships
share on :
Select Criteria to Pick School
Had a low JAMB score?
No problem! Just tell us where you want to study & what you can afford, we would show you universities that MIGHT still admit you despite your low score.