2021 International Student and Housing Incentive Scholarships at University of Pittsburgh, USA
In recognition of solid academic performance and to alleviate the financial demands of international education, The University of Pittsburgh, USA is awarding International Student and Housing Incentive Scholarships to individuals who want to pursue a degree program at the Institution. The scholarships can be renewed on an annual basis for a total of four years.
University of Pittsburgh is a public university established in the year 1787 and it is located in Pittsburgh, Pennsylvania, united states of America. It is one of the nation's old and prestigious universities and since her establishment has become a well sough out institution by both local and international students. The university is one of the top ranked universities in the nation and is also among the top 200 overall best universities in the world by all university ranking bodies.
The institution is also among the top ranked universities in a couple of subject areas in the world, University of Pittsburgh has a number of campus facilities located in different parts of the country, all of which are well laid out and pretty cool. The university has an excellent community of staff who give her students the best training they need to be relevant in their different areas of study. It is a coeducation institution with large student and staff population, it admits local and international students and it has a relatively fair/average acceptance rate so the admission process is not so competitive compared to some other universities in the nations.
University of Pittsburgh has awesome facilities like accommodation facilities, good library, secure environment etc for her students . It is a full time university that offers undergraduate and postgrad degree programs in her colleges basely cutting across sciences and social sciences. Some of her programs are in the table below.
The university also provides some form of open distance learning programs , it is not affiliated with any particular religion or culture, Tuition fees and cost of attendance ranges from about $20k - $50k.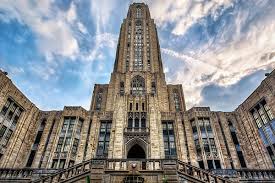 Application Deadline: March 1, 2021
Type: Undergraduate
Value: Unknown
Eligible Countries: International
Eligibility:Scholarship Applicants are required to;
Proficient in English Language
Be non-immigrant students
Have good academic records
Application Process: Applicants are recommended to take admission in the undergraduate degree coursework through its
common application
or
paper application
at the university.
Visit The
Official Website
For More Information
Tags:
USA Universities
USA Scholarships
Undergraduate Scholarships
share on :
Select Criteria to Pick School
Had a low JAMB score?
No problem! Just tell us where you want to study & what you can afford, we would show you universities that MIGHT still admit you despite your low score.