Mountain Top University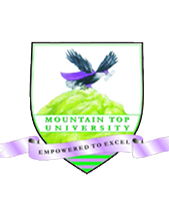 Mountain Top University is a private Christian university located in Ogun state south western Nigeria, The University was established by mountain of fire ministries in 2015. It is a Christian university that offers various degree types in courses cutting across Sciences, Arts, Social and management sciences.
The university staff and students population is relatively low due to the fact that it was recently established and so there isn't much diversity amongst the students for now.
Admission into mountain top university isn't so competitive, a large number of Nigerians don't know about the university, the University provides accommodation facilities for her students as well as electricity, a cafeteria and good road network.
share on :
Select Criteria to Pick School
Had a low JAMB score?
No problem! Just tell us where you want to study & what you can afford, we would show you universities that MIGHT still admit you despite your low score.