Federal University, Dutse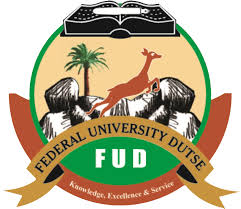 Federal University, Dutse is the only federal university located in Jigawa state, Jigawa is located in North east Nigeria. The university was founded in 2011 and has since provided students with quality education and exposure in different fields. The university admits students irrespective of their religious and cultural background and this fosters for student diversity. The university has cheap tuition and cost of living in Jigawa ins t expensive.
Federal university Dutse courses include bachelors degree programs in agriculture, science and social science. The university has a relatively large student body and admission into this university is not so competitive compared to some other federal universities. The university has good roads, hotels and other facilities to make studying easier and comfortable for its students, Federal University, Dutse school fees is also quite cheap and it vares based on the desired program so kindly check the university website for more details on fees for your desired program, either ways it should be less than a hundred thousand. Some students live off campus in this university.
The university also has a very wide age bracket with young and very old students. Admission into this university is relatively competitive.
JAMB/UTME Cut off Mark: 160
share on :
Select Criteria to Pick School
Had a low JAMB score?
No problem! Just tell us where you want to study & what you can afford, we would show you universities that MIGHT still admit you despite your low score.