Northwest University Kano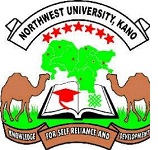 Northwest University Kano is a state owned university founded in 2012 and is run and maintained by the Kano state government. The university has its campus located in Gwarzo, Kano state. Since its establishment the university has offered student's cheap tuition as the bulk of the cost of running the university is borne by the Kano state government. The university offers various degree programs in courses across Sciences, Social sciences, medicine and education. Northwest University Kano has a moderate student body that is decently diverse. The university has no religious affiliation and so admits students irrespective of their religious and cultural backgrounds. Chances are the university would be predominantly filled with northern. The university's admission is pretty competitive because candidate from all over the country Apply for admission. Northwest University Kano school fees ranges from between N100,000 - N200,000, it has standard infrastructure in terms of good roads electricity, faculty buildings, administrative blocks etc.
share on :
What will you study?
Several studies show that students perform better in college when they enrolled in courses/majors they are really interested in, their grades are generally better and they often have no regrets of studying that major/course after school. Let's Help you find the perfect course for you.
Go to Course Selector
Select Criteria to Pick School
Had a low JAMB score?
No problem! Just tell us where you want to study & what you can afford, we would show you universities that MIGHT still admit you despite your low score.