Al-Hikmah University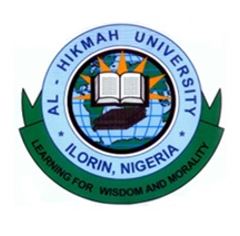 This is one of the very few Private Islamic Universities in the country located in Kwara North central Nigeria. Al-Hikman University was founded in 2005 AbdulRaeem Oladimeji Islamic Foundation AROIF and World Assembly of Muslim Youths WAMY. Alhikman University offers courses cutting across science and technology, Arts, Management and Social Science, Education and Law offering Pre-Bachelors and Bachelor degrees in those fields. Al-Hikman school fees ranges from between N500K - N600K and it has descent staff & student populations. AL-Hikman University provides students with Hostels, and a Library for study. It believes these facilities would take it further to its goal of being a Centre of international excellence.
JAMB/UTME Cut off Mark: 160
share on :
What will you study?
Several studies show that students perform better in college when they enrolled in courses/majors they are really interested in, their grades are generally better and they often have no regrets of studying that major/course after school. Let's Help you find the perfect course for you.
Go to Course Selector
Select Criteria to Pick School
Had a low JAMB score?
No problem! Just tell us where you want to study & what you can afford, we would show you universities that MIGHT still admit you despite your low score.