University of Benin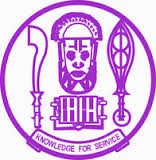 University of Benin is a federal government owned university, funded and managed by the federal government of Nigeria. The university was founded in 1970. The university is one of the oldest in Nigeria and has a very large student and staff population. Resulting in a student staff ratio of about 10:1.The University has a diverse student population with student from different parts of the country and different age brackets. University of Benin courses cut across various levels in agriculture, science, etc. university of Benin admission is extremely competitive as Many candidates apply for admission into the university annually. University of Benin school fees is also very affordable and it provides its students with facilities and infrastructure, they have good hostels, roads electricity etc.
JAMB/UTME Cut off Mark: 200
share on :
What will you study?
Several studies show that students perform better in college when they enrolled in courses/majors they are really interested in, their grades are generally better and they often have no regrets of studying that major/course after school. Let's Help you find the perfect course for you.
Go to Course Selector
Select Criteria to Pick School
Had a low JAMB score?
No problem! Just tell us where you want to study & what you can afford, we'd show you universities that MIGHT still admit you despite your low score.